London and International Agency : OPEN 24/7
FEATURED GIRL
NEW - June 2021

Striking 34C girl, open minded and curves tighter than Silverstone. Degree in law, small business owner and more importantly, a rather fun party girl.
South Kensington SW3 | £750
AProv London Escort Agency
- LATEST NEWS -
Rapid Covid Test Kits are now with all of our girls - each of you can get tested over a nice glass of wine with results in 15 minutes
New girls, exclusives and glamour models arriving regularly. Please bookmark our NEW ELITE ESCORTS page for all of the newest London escort arrivals.

August 1: Busty and tall - if you seek that thrilling comination then please look at new arrival Angelina
.
July
29 : New arrival busty Katherine
is settled in South Kensington and ready to entertain.
July
28 : Has Linda
ever looked more lovelier than she does in her new pictures?
July
28: Gorgeous, all natural and well spoked college girl Anastasiia
joins us today.
July
27 : Knightsbridge based Ivana
is now back in London after a working holiday in Paris
July
23 : Agency favourite and always a girl with the very best reviews - Monique
is back in London
July
13 : Gloucester Road based Anna
joins us today
July
12 : Lovely Lera
is back in town after a short break.
July
9 : Beauty pageant winner and published model in many European publications - Elizabeth
.
July
8 : We are very pleased to introduce Myla
to you today.
July
8 : Asian exotic and Bond girl wannabe Mayumi
is now back in London
July
7: Exotic open minded Chloe
is new today.
July
2 : Supermodel looks and exclusive to AProv - the absolutely stunning Brigitta
.
July
2 : Gorgeous new pics from the equally gorgeous Esenia
.
June 30 : Lovely new pics from British model Mia
June 29 : Open minded Kylie
brings her party girl vibes to AProv.
June 20: International travel companion Julie
is ready to meet you in Dubai
___________________________________

- Since 2002 London's Most Trusted High End Agency -
Providing London Exclusive and High Class Girls For 17 Years

Prestigious models for both here in London and in major cities throughout the world.

PUBLISHED MODELS, COLLEGE GIRLS AND MORE ADDED EVERY WEEK
We represent the very best elite London escorts and high class girls the world over. Catwalk models, glamour models and successful girls in their respective industry fields, all educated and refined. These are AProv girls. These are top, top girls - the sorts of girls you'll really want to be seen with. These are the pretty GFEs you will be enjoying every second with. Enjoying their smiles, their conversation, their sense of stylish dress, and their attention to you.
We also frequently represent exclusive escorts. Gorgeous, elite models that want only to be AProv girls. AProv girls work amongst the very pinnacles of society and you can be absolutely assured you will be enjoying all of the attentions of a crème de la crème escort. Girls of beauty and intelligence and that possess all of the social graces you would expect from an elite companion.
Because you - you deserve the very best. You deserve an AProv girl.

BEAUTIFUL HIGH CLASS COMPANIONS FROM AROUND THE WORLD
We treat each AProv model with kindness, courtesy and respect.
We welcome considerate clients who do the same.

AProv is not only the most trusted, elite agency in town but we have the best reviewed London escorts in the city too! No fakes. No bait and switch. Just beautiful girls for dinner dates, overnights and more. Lovely, educated fashion models that are classy, well spoken and offer the ultimate experience to gentlemen throughout the world.
All photos in AProv are recent, genuine and accurately represent our spectacular elite London escorts and catwalk models. If you are stuck for restaurant ideas, please read our Restaurant Guide, where we list all of the major eateries that our girls have expressed a preference for. While many top hotels have on premises dining, it is sometimes nice to eat out on an extended dinner date with one of our GFE girls. If you are a lover of shorter girls, please enjoy or petite escorts gallery, with tightly packed excitement all ready to make your big night out in London so much the better.

Phones are usually answered daily 24/7, though occasionally we do finish early. Our friendly and informative receptionists do not answer withheld numbers, so please ring from a mobile phone when at your office or hotel to avoid disappointment. We really do chat to all of the girls and can make the best recommendations to suit your personality and our tempting selection of party girls will be a wonderful addition to your evening fun.

If you are traveling abroad, please consider us for your business trip or companionship at your destination. We have elite models in all major cities across the world and you can see our current portfolio of models in our International Gallery. Our established girls in these locations can show you around and introduce you to the best restaurants, parties and more. Many of our London based girls love to travel too, and you will enjoy their education, grace, charm and, above all, the stunning eye candy on your arm!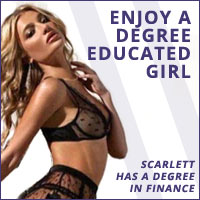 Beautiful Educated Girls
Nothing makes a man fall in love quicker than meeting a beautiful girl with enough smarts to go toe to toe with you on just about any subject. Nearly all of our Russian girls have AT LEAST a degree (and ome even have masters degrees), speak perfect English and are ready to match your wits. ...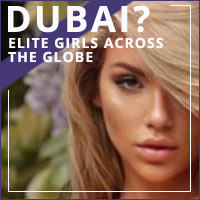 Dating Overseas
International girls, travelling companions and exquisite models are ready to join you on your global adventures. AProv has some of the most sought after girls in Dubai - and Noel is a remarkable 22 year old girl who would love to show you around.
E-mail is our least preferred form of communication. If you'd like accurate, informative descriptions of the great girls on the AProv website please ring.
We regret that we are unable to accept credit cards. For longer bookings and trips, payment can be accepted by bank transfer.
_____________________________________________________________
Ladies - like the AProv style?
We're delighted and flattered that most high class escorts on the AProv site are referrals from current or former AProv girls. But if you are a UK citizen, or have a valid visa or work permit, are over 18, and are interested in rewarding self-employment, please ring us or complete our application form and send us several recent and accurate pictures of yourself.
At AProv, you don't work for us - we work for you.
The AProv London Escorts

- By Their London Incall -
Baker Street NW1
Bayswater W2
Belgravia SW1
Central London
Chelsea SW3
Earls Court SW7
Gloucester Road SW7
Kensington W8
Knightsbridge SW3
Marble Arch W1
Marylebone NW1
Mayfair W1
Paddington W2
South Kensington SW3

- International Models -
Dubai
Paris
________________________

If you are looking for five star hotels in London, please read the AProv guide to recommended establishments dotted throughout the capital. Boutique hotels and other fine London hotels for the affluent that are dotted throughout London.
________________________

Based on all of the interviews and chats we have with our VIP escorts, we are currently compiling all of their favourite London restaurants - should you wish to take our one of our high class GFE girls out on a dinner date. Our models from all over the world are erudite and sophisticated, offering a wondering dining and longer booking experience. Our Russian girls, in particular, are extremely well educated with more degrees than a protractor. In fact, many are here in London studying for their masters or a second degree, with very firm career goals and are NOT the usual, run of the mill London escorts you may find elsewhere.
________________________

Missed some of the AProv news? Go to our escort news archive page to see who has arrived at this elite agency in the past few monts.
________________________

Since our inception over 16 years ago, Aprov London escorts agency has built up a solid reputation amongst the girls for being honest, trustworthy and reliable. Consquently, our word of mouth is second to none amongst the international modelling community and great, friendly girls are joining us each week and AProv is one of the few agencies in London offering exclusive escorts - calibre, mouthwatering girls who are ONLY AProv girls.
Please bookmark our New London Escorts page.
London escorts agency AProv is a London agency specializing in super elite girls. To meet an extraordinary high class London escort please have a look at our curacted collection of VIP girls and models and call us on 07010 777 000
THE FOLLOWING PAGES CONTAIN MATERIAL OF AN ADULT NATURE Before going ahead, please read the following and AGREE to the terms. By agreeing to these terms, you are providing your consent and are signing the agreement electronically.You may not link to this page or any page on our site without written permission from the owner.
AProv high class elite escort agency relates to escorting and adult companionship services in London and does not promote prostitution, a drug culture or any other illegal activities. I DECLARE AND CONFIRM: That I am of at least 18 years of age and that the law in the locality of the country in which I reside it is not illegal to read and publish content of an adult nature on the internet. Our fees are for companionship only. Should anything else occur, it is on the strict understanding that it will be a matter of choice between two consenting adults.

If you do not meet or disagree with our conditions, PLEASE LEAVE NOW